From your closet to the ocean
We highly recommend washing your jeans in the ocean.
This will in turn, help to preserve the indigo tint of the denim.

Thanks to the process of washing your jeans in the salt water of the ocean mixed with sand, this will allow you to control the wear of the fabric.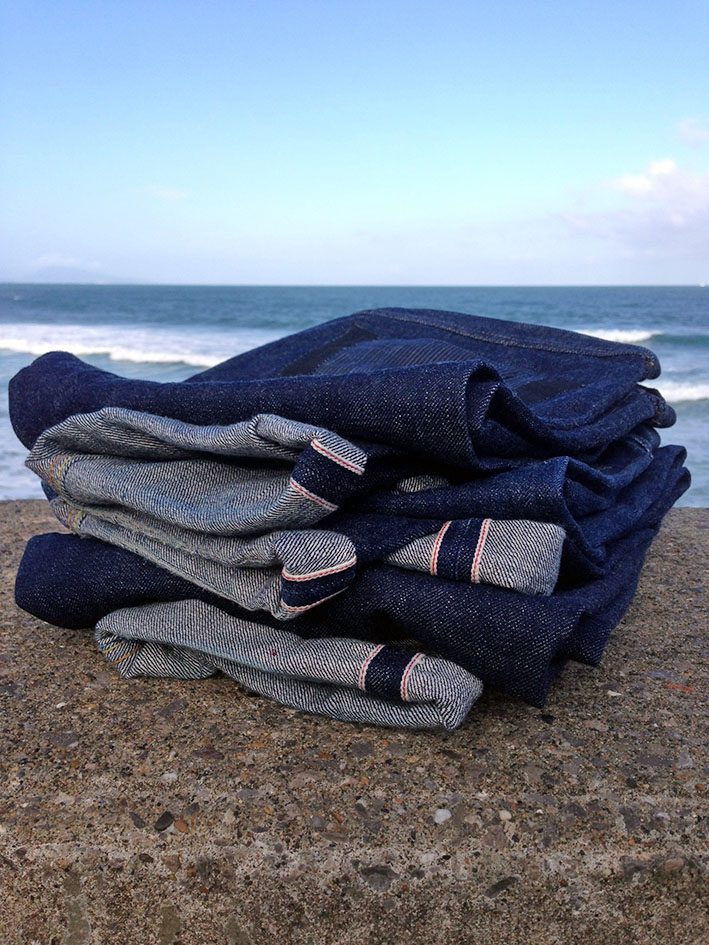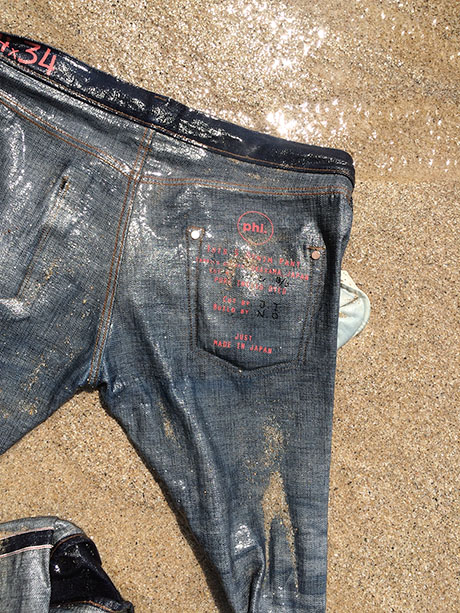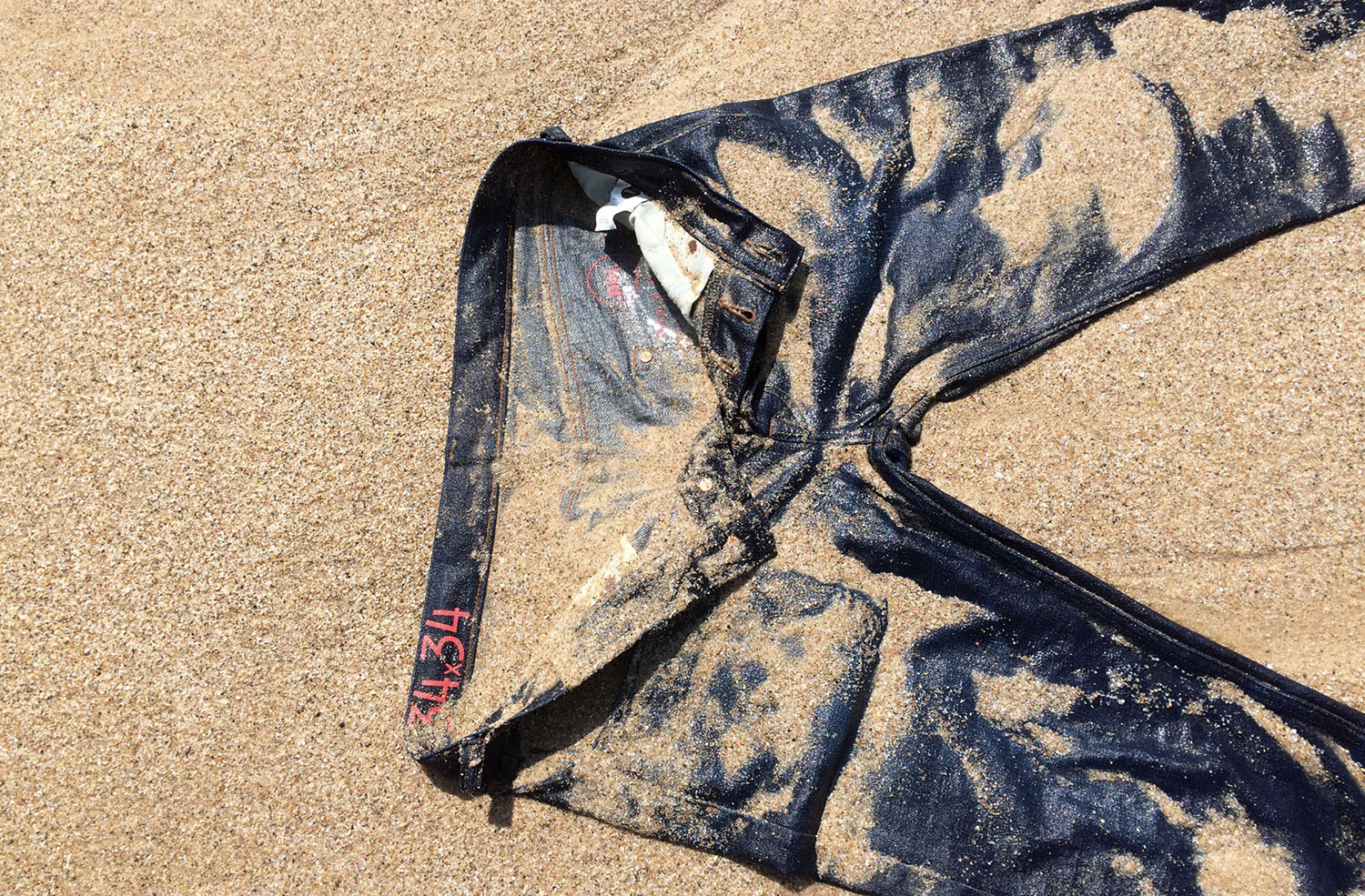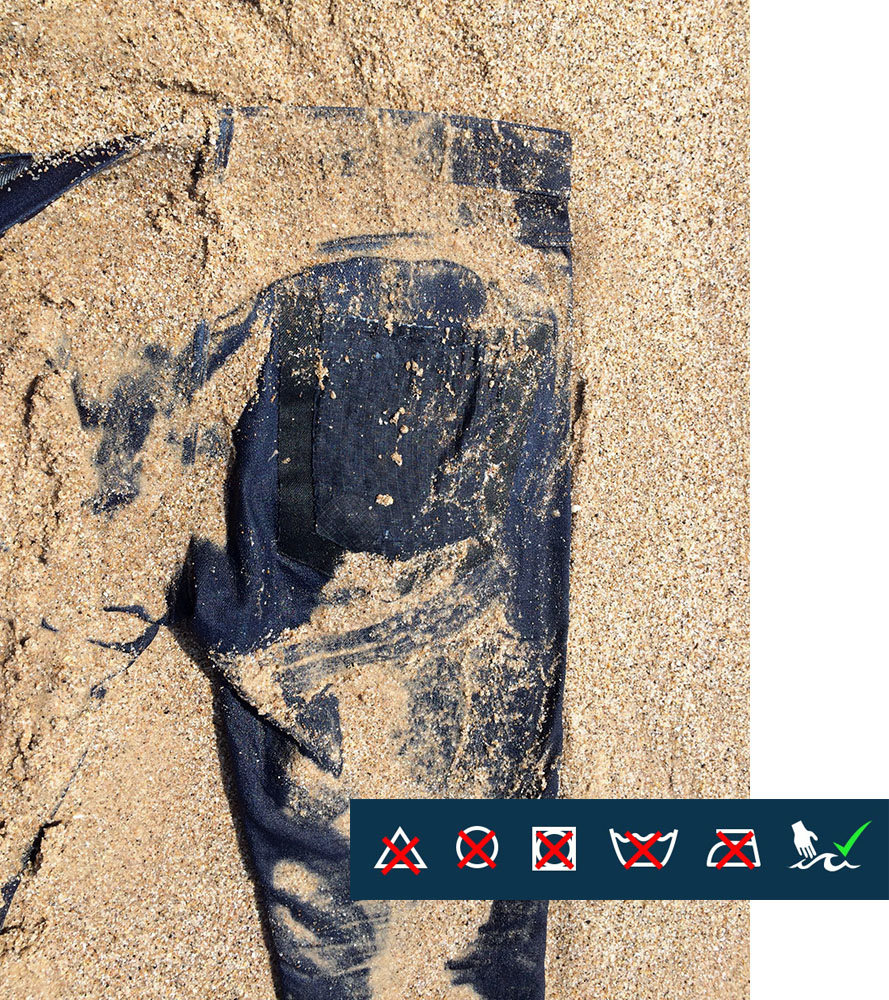 We offer that you send us your phi. jeans, 6 months after your purchase, so we can give your denim its…
first hand wash.
Do it yourself
1. Submerge your denim in the ocean
2. Spread your jeans out on the beach
3. Liberally rub both the exterior and interior of the jeans with sand
4. Rinse your jeans in the ocean
5. Repeat this process 4 to five times
6. Rinse the jeans in fresh water
7. Spread out your jeans flat in in the shade
Discover PHI03_C18.
A classic denim jean reinvented.
A relaxed fit with tapered legs and a unique and limited style.
AVAILABLE NOW