PHI01_C05
14oz unsanforized Denim Relaxed
Tapered fit
Red and Black edge finish
Doubled Kimono pocket for reinforcement
Reinforced with copper rivets
Stitch points
Silk screen signature
Individually numbered denim
Limited series to 19 copies
Pocket
Pocket taken from traditional Cotton kimonos Tombogasuri トンボ ガスリ
Dragonfly pattern
Doubled Kimono pocket for reinforcement
Kimono pocket reinforced by a band of bonded laser cut denim
For this model, select one size under your regular one.
Tapered fit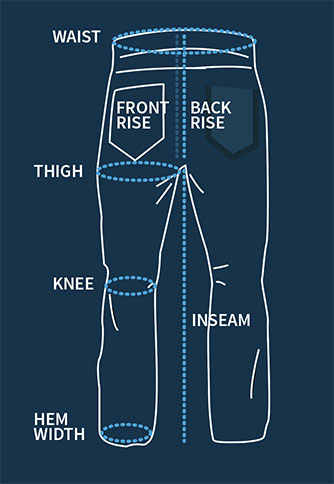 If you have a measuring tape or if you know your measurements, please refer to the table below to find your size.
If you ever have a doubt, do not hesitate to contact us:
By Email through the site form
Simply by leaving a comment in the product.
The sizes are given in inch

| Size | Waist | Thigh | Knee | Hem width | Inseam | Front rise | Back rise |
| --- | --- | --- | --- | --- | --- | --- | --- |
| 28x34 | 31,5 | 11,6 | 7,9 | 6,6 | 34,1 | 9,4 | 13,7 |
| 29x34 | 32,5 | 11,8 | 8,1 | 6,7 | 34,1 | 9,6 | 14 |
| 30x34 | 33,5 | 12 | 8,3 | 6,8 | 34,1 | 9,8 | 14,3 |
| 31x34 | 34,5 | 12,2 | 8,5 | 6,9 | 34,1 | 10 | 14,5 |
| 32x34 | 35,4 | 12,4 | 8,7 | 7 | 34,1 | 10,2 | 14,8 |
| 33x34 | 36,4 | 12,6 | 8,9 | 7,1 | 34,1 | 10,4 | 15,1 |
| 34x34 | 37,4 | 12,8 | 9,1 | 7,2 | 34,1 | 11 | 15,4 |
>